See on Scoop.it – How We Learn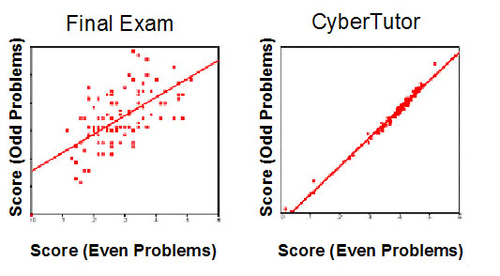 Thomas J Okon's insight:
Prof. David E. Pritchard and his team discuss that improving education using computers is the mantra of education in the 21st century. The learning potential of interactive environments, and the associated scalability and economy of internet delivery, beg for creative and thoughtful development. The RELATE program has as its broad objective the improvement of learning and pedagogy in interactive environments. Key to this is the development of integrated assessment tools with unprecedented reliability. They believe that accurate assessment of all educational innovations – not just electronic ones – is crucial to improving the mixed educational results of educational reform in the 20th century.
Their studies imply that, of the various instructional elements in the course, electronic tutorial – type homework generates by far the most student learning as displayed by score improvement on the MIT final and is comparable to group problems on standard tests of conceptual understanding. They have developed extraordinarily accurate assessmentbased on the process of a student working through a tutorial. Although integrated seamlessly within the instructional activities, it has the power to assess student's skills on a fine grid of topics, allowing targeted tutoring to improve students' scores as well as prediction of students' performances on high stakes tests. They have even developed techniques to measure the learning from individual tutorials. For example, they recently developed ability to accurately measure the amount learned per unit of student time on a single tutorial allows comparison and improvement at the micro level. This will allow them to improve tutoring both by improving the individual tutorials and by determining what pedagogy (e.g. tutorial-first vs. problem-first instruction) works best. They have also found evidence for the effectiveness of hints in arriving at the correct solutions. Further studies on this will help improve the hint structure and would increase their effectiveness in tutoring.
See on relate.mit.edu